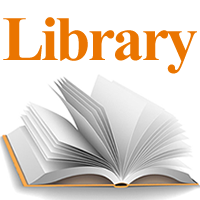 The AAiT Library Development History
The AAiT (Formerly the College of Engineering) was established in 1953 by the Ministry of Education of Ethiopia, and was housed in a set of building in the compound of Technical School of Addis Ababa. Initially, only a two year program of Intermediate Engineering studies was offered and students were subsequently sent abroad for the completion of the student leading to a Bachelor of Science degree (B.Sc). At this time, the Library was holding about 9,000 volumes and over 300 titles in Periodicals. And now the library possesses about 30, 000 volumes of books.
Addis Ababa Institute of Technology (AAiT) Library system which is a leading engineering Information Center in the country which has large number of users has been providing services to the Institute Community, Scholars and Professionals in engineering and related fields of studies.
The AAiT Library plays an important role in supporting the Institute Mission of excellence through teaching and research by making information resources easily, timely and efficiently accessible to all its potential users. For such purposes, building strong libraries for teaching and research is necessary for any academic institution.
The AAiT library provides the vital core services by facilitating and improving the teaching and learning process of the Institute. As the "heart of the Institute", the AAiT library dutifully supports all students to tap the resources when searching for new knowledge and to clarify or to strengthen the knowledge they already possess.
The dynamic and complex library and information services require up-to-date and uninterrupted attention to ensure services of the highest quality with abundant access to relevant literature in both print and electronic formats with a qualified staff because libraries must be the core of university teaching, learning and research.
Student's enrolment has increased dramatically considering the 70/30 enrolment ratio and the budget and Human Resources allocations have not much proportional. The library have many challenges, Automation and basic technological adaptation are by far needs more attentions. Longer steps and duplication of works are series bottle necks for the efficient service addressing of the library. Shortage of proper number of employee including professional librarians in regarding the size of the services and the library contain in balance approach and clear dissatisfaction and complaints of the end users.